Expandable Containers Manufacturer in Mumbai, Gujarat, Goa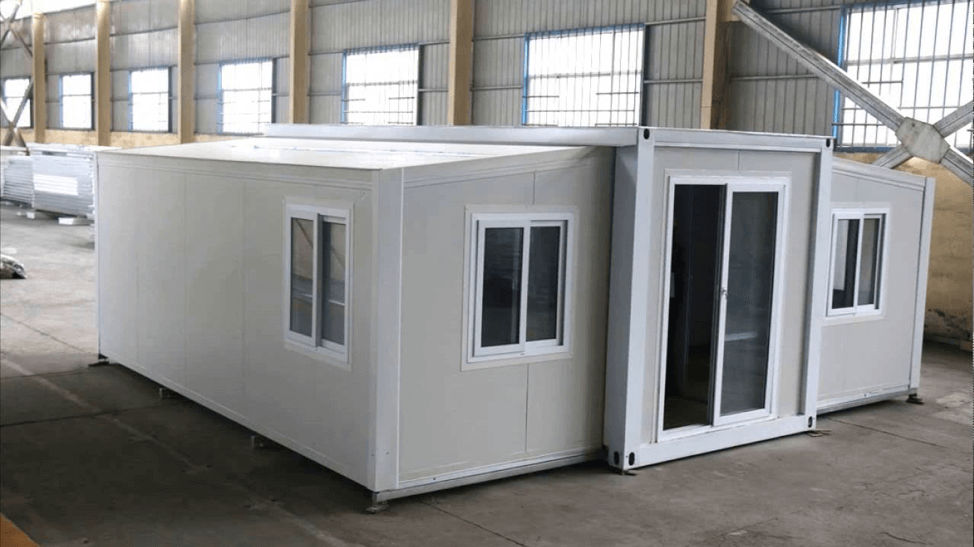 Expandable container homes are convenient to assemble, easy to shift and more importantly, provide a large space for mobile living. The production period is approx 20 days during which we develop and install all fittings & furnishings. The Container is folded to save space during transportation and on reaching the destination, it can be quickly and easily installed.
Specification
Opened size: L5850mm*W6400mm*H2560mm
Closed size:  L5850mm*W2250mm*H2560mm
Features
Fast assembly; around 5 workers can completely install 1 container within 10 – 15 minutes. The container also can be assembled in the factory and then transferred to the site.
Safe and durable; over 15-20 years life span, seismic resistance up to 8 degree
Save shipping cost ; folded during transport, save space.
Applications
Expandable container homes can be used as an office, for accommodation, canteens, shops, schools, dormitory, recreation centres, infirmary room, store, equipment room, workshop, tiny sales shop / booth, kiosk etc.